If Karaoke is what your group desires, look no further!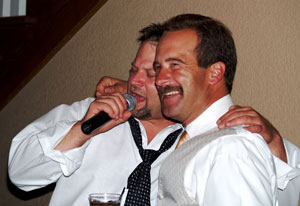 The same enthusiasm that made us successful as DJs carried over to Karaoke! Over the years, our song library has grown to over 15,000 QUALITY songs (no doubles!). We only use the best versions available from Sound Choice. We use state-of-the-art digital karaoke players and also have the capability to play your CDG discs as well.
In addition to the truly excellent song selection, what sets our karaoke show apart from our competitors is our premium Bose Sound System and full package light show.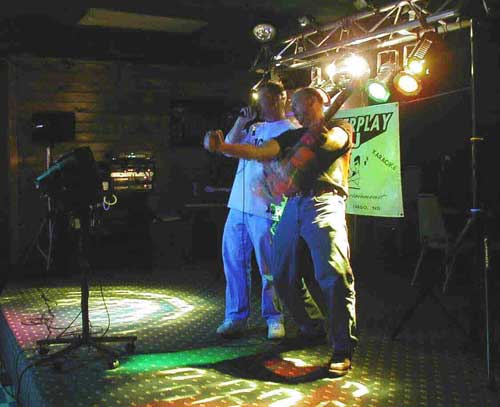 Bar gigs: We have regular karaoke parties at various locations, visit our What's Up page for a list of upcoming karaoke shows.